We are proud to announce that our client, SSS Strawberries was announced a Finalist in the Henry Ngai Medium to Large Business category of the Ethnic Business Awards 2022!
This is an incredible achievement for SSS Strawberries, and it was an honour to help them achieve the recognition they deserve. We genuinely believe in win-win partnerships at Green Door Co, so when our clients win, we win. 
Very well deserved!
What does SSS Strawberries do?
SSS Strawberries is an award-winning Australian agribusiness based in Bundaberg, Queensland, led by the second generation of the Dang family. SSS Strawberries is proud to be one of the top two strawberry growers in Australia, cultivating over 300 acres and employing over 350 staff. They produce both fresh and frozen strawberries for Woolworths and Aldi, but also sell directly. Moreover, they produce and export freeze-dried strawberries to Vietnam, and plan to expand this all over South-East Asia.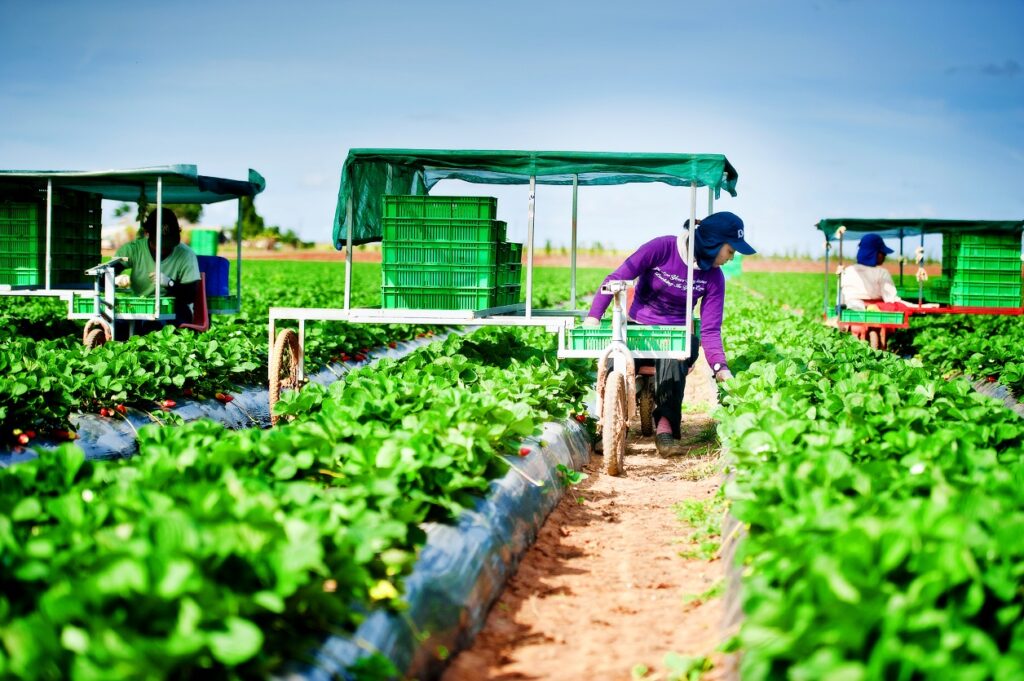 Alongside growing, selling and distributing strawberries, SSS Strawberries has also expanded into development. Owning the tallest building in the Bundaberg CBD, the SSS Tower, SSS Strawberries consulted with the council to determine how best to contribute to the community, and are now collaborating to address local accommodation shortages by rezoning the area.
SSS Strawberries' Contribution to Community
SSS Strawberries are unique in that they've developed a purpose-built SSS Village for their workers. The 30 unit purpose-built village, which houses 240 residents at a low-cost with safety, has helped to prevent any worker shortages, even throughout COVID-19. 
Living in the SSS Village means private bathrooms, kitchens and parking, alongside a range of on-site facilities including a BBQ area, gym, free Wifi and on-site management support. The goal of developing SSS Village was to provide a home away from home, improving employee satisfaction and increasing productivity rates.
SSS Strawberries has also expanded their product offering by launching a retail store called The Strawberry Shop. Securing the IP to Happles, The Strawberry Shop is the only 100% fruit, additive-free Australian made freeze-dried snack pack in the world. These products are sold in Woolworths, independent stores across the nation and have been exported to several countries across Asia.
SSS Strawberries has also created the SSS Foundation. Through this foundation, they are able to give back to the community through assisting local charities, hospitals, schools, and clubs including Bundaberg Rotary Club, Bundaberg Health Foundation, Meals on Wheels, The Salvation Army, Global Care, Police and Community Youth Clubs (PCYC) as well as in Vietnam. The SSS Foundation has funded over 80 cataract surgeries providing costs for medical procedures, transport and recovery.
What does SSS Strawberries stand for?
The 'SSS' in SSS Strawberries stands for 'Seven Successful Siblings', as all seven siblings hold key roles in the business and sit on the Board. Gem Nguyen, their mother, is the influential engine behind the operation, holding an advisory role.
SSS Strawberries has quite the inspirational journey behind them.
Ever since the Vietnam War, the parents and grandparents of the siblings have been searching for a better life for the entire family. The father attempted to flee Vietnam twice to secure refugee status and move the entire family out of the country, however was unsuccessful on both occasions. This resulted in the father enduring emotional and physical torture as he was caught, jailed and punished, and the mother experiencing the pain of seeing her partner leave, before negotiating him out of jail. From this, it was decided that there was no room for failure on the third attempt, and thus they fled together.
With six kids under the age of 10, the family fled Vietnam on an 83 person boat. They lived in an Indonesian refugee camp for four years before then immigrating to Perth, Australia in 1994. This move was only possible thanks to an Australian family, the Franklins, and the Caodaist Temple Association, who sponsored the family and helped them get to Australia. At this point, the family did not speak any English, and thus faced more struggles.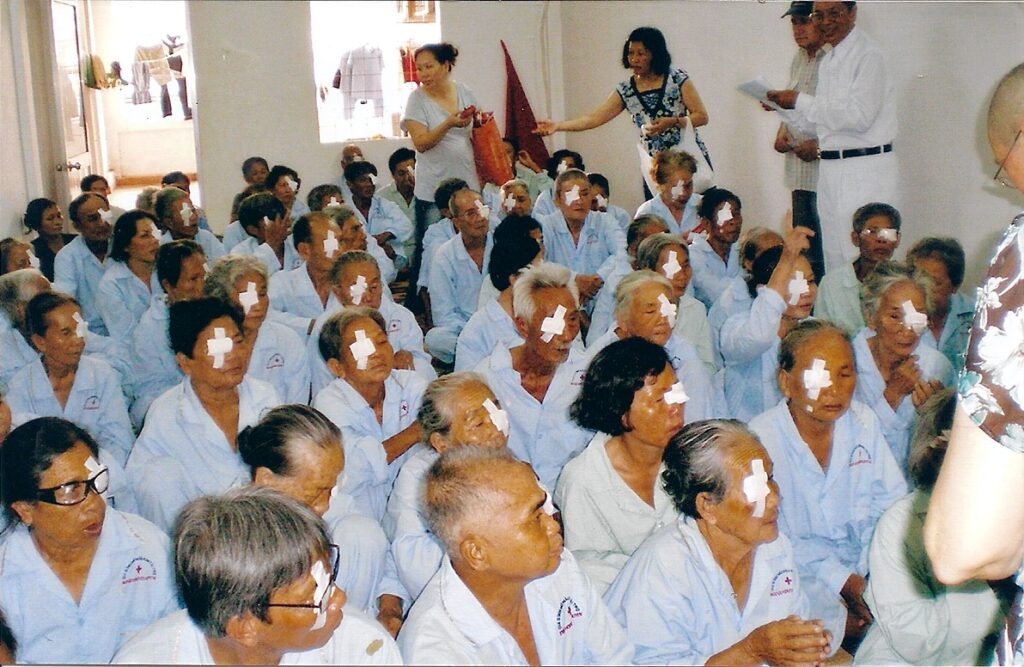 Once in Australia, the parents worked as strawberry farm pickers and packers on a strawberry farm for six years. In 2000, they leased a five-acre farm in Western Australia which would eventually grow into SSS Strawberries.
What makes SSS Strawberries Award-Winning?
SSS Strawberries have doubled their revenue in the last five years.
Achieving this type of growth in a high-risk sector where profitability is influenced by external factors such as weather or economic conditions, in the midst of a global pandemic, and coupled with nationwide labour shortages and various other setbacks, is a testament to the businesses ability to innovate when faced with adversity.
Moreover, the 2023 launch of the first-largest commercial high tech freeze-dried factory in Australia will see $600,000 worth of their second-grade strawberries recycled into snacks and strawberry powder, and will freeze-dry other local growers' produce to fight food waste.
Other recent achievements by the SSS Strawberries team include:
No worker shortages, even throughout the COVID-19 pandemic 

Produced 3 million kilos of fresh strawberries for local and national markets

European trip to research global expansion, specifically planning how to export fresh strawberries into the EU market during Australia's peak production months

Funding of 80 cataract surgeries for those less fortunate in Vietnam 

Celebrating and hosting the 15th SSS Gala-Awards Dinner.

Winning 7 business awards in 2022.
The Ethnic Business Awards
The Ethnic Business Awards (EBA's) recognise the exceptional accomplishments of Migrant and Indigenous entrepreneurs. They celebrate the contributions made by these people to Australian business, economy and multiculturalism.
As the country's longest running business awards, the EBA's are prestigious, and thus a win in them is one to be largely celebrated.
Congratulations SSS Strawberries, we're looking forward to helping you win even more awards this year!
Award Wins
WINNER
2022 Family Business Excellence Awards 
Small Business – QLD
2022 Asia Pacific Stevie Awards  
Award for Excellence in Innovation in Consumer Product and Service Industries
2022 International Business Awards                                                                                                                                                      Company of the Year – Consumer Products – Non-Durables OR Food & Beverage (Gold Award)
2022 AusMumpreneur Awards                                                                                                                                                                  QLD/NT Regional Business Award
2022 Family Business Awards                                                                                                                                                            Distinguished Family Business
2022 Asia Pacific Stevie Awards                                                                                                                                                                Product Innovation (Bronze Award)
2022 Asia Pacific Stevie Awards                                                                                                                                                              Innovative Management (Gold Award)
2022 Asia Pacific Stevie Awards
Award for Excellence (Gold Award)
FINALIST
2022 Ethnic Business Awards
Medium to Large Business
Do you want to see your name in shining lights too, but are unsure where to start? There are many awards which may be perfect for you, just check out our awards hub. 
Holding a 97.5% success rate, Green Door Co can help you get the recognition you deserve. Get in touch with the awards experts today!